Charcoal
We are committed to providing high-quality skincare products that meet 
the highest standards. The brand does not compromise on the quality of ingredients and formulations. Kleen Skin focuses on using Safe ingredients to create skincare products. We avoid harsh chemicals and artificial compounds, promoting a more natural and gentle approach to skincare. We say no to animal testing because we love animals too.
Featured Product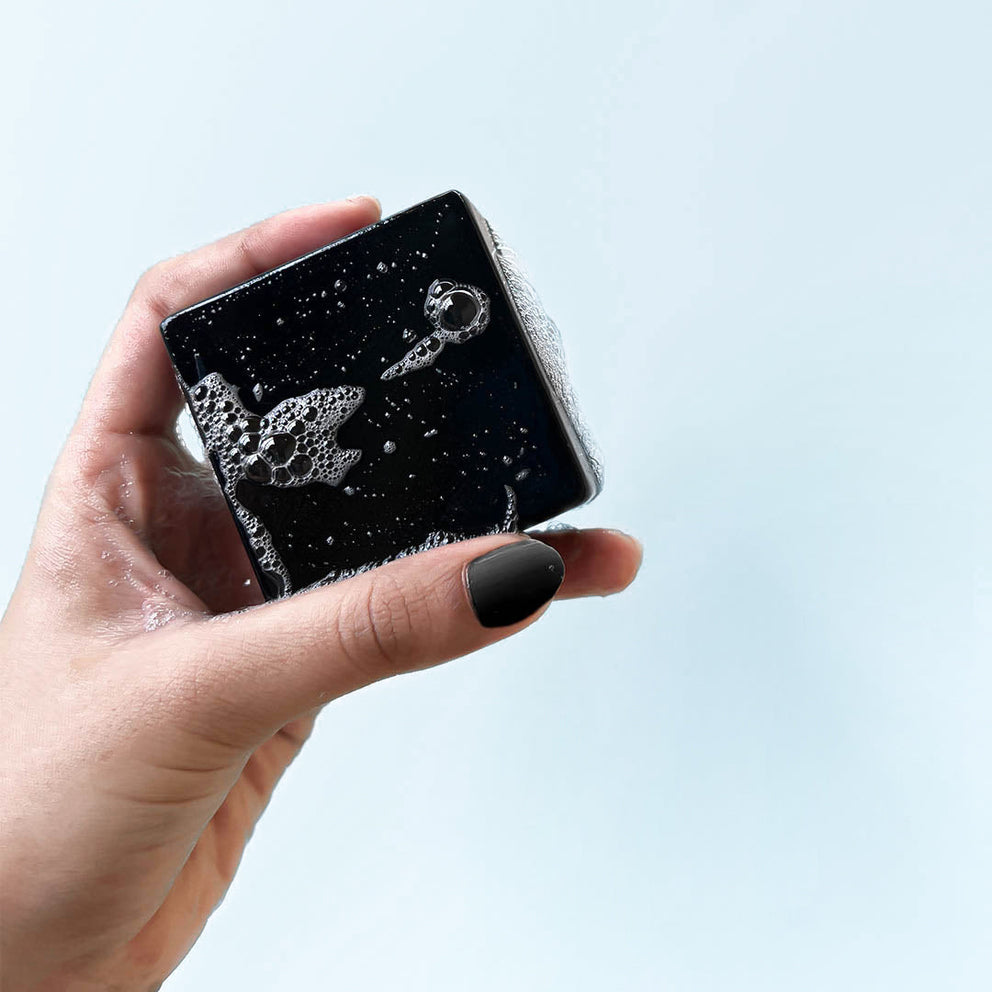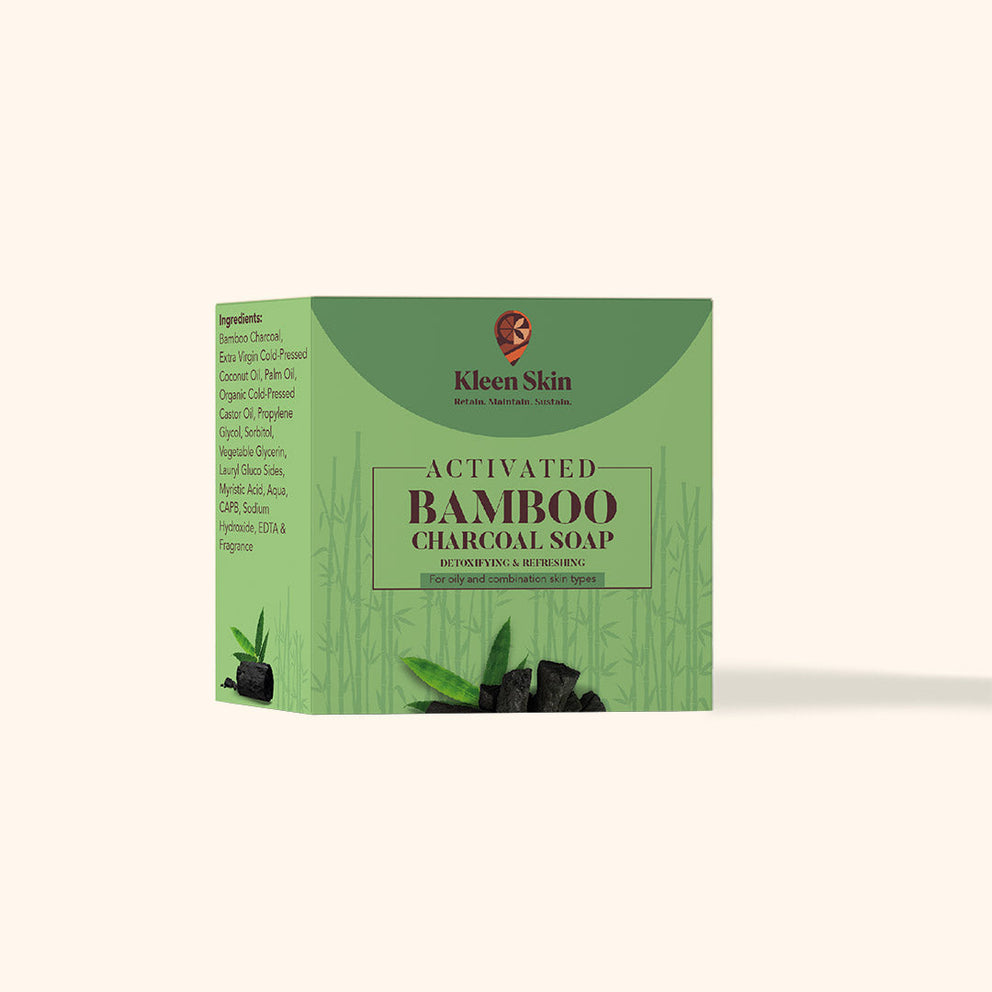 Activated Bamboo Charcoal Soap
from

Rs. 400.00

Rs. 450.00
Sweat-Free Confidence: Everyday Oil Control and Refreshing Bliss with Activated Bamboo Charcoal Soap for Oily Skin! This Handcrafted Activated Bamboo Charcoal Soap Helps: ✔ 2X Cleansing Experience after every wash✔ Gentle Exfoliation without leaving skin dry✔ Can be used everyday for both face & body✔ Improves Skin Texture✔ Absorbs excess oil, sweat, dirt and grime on the skin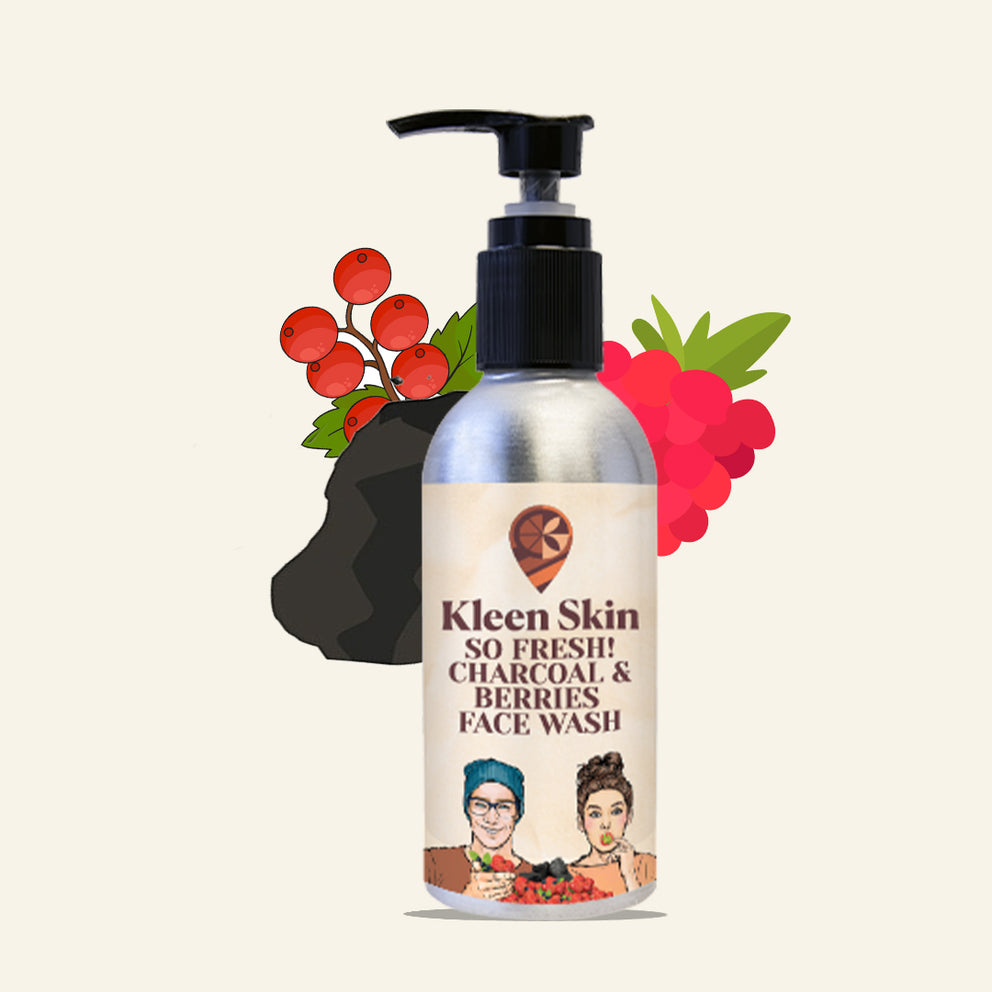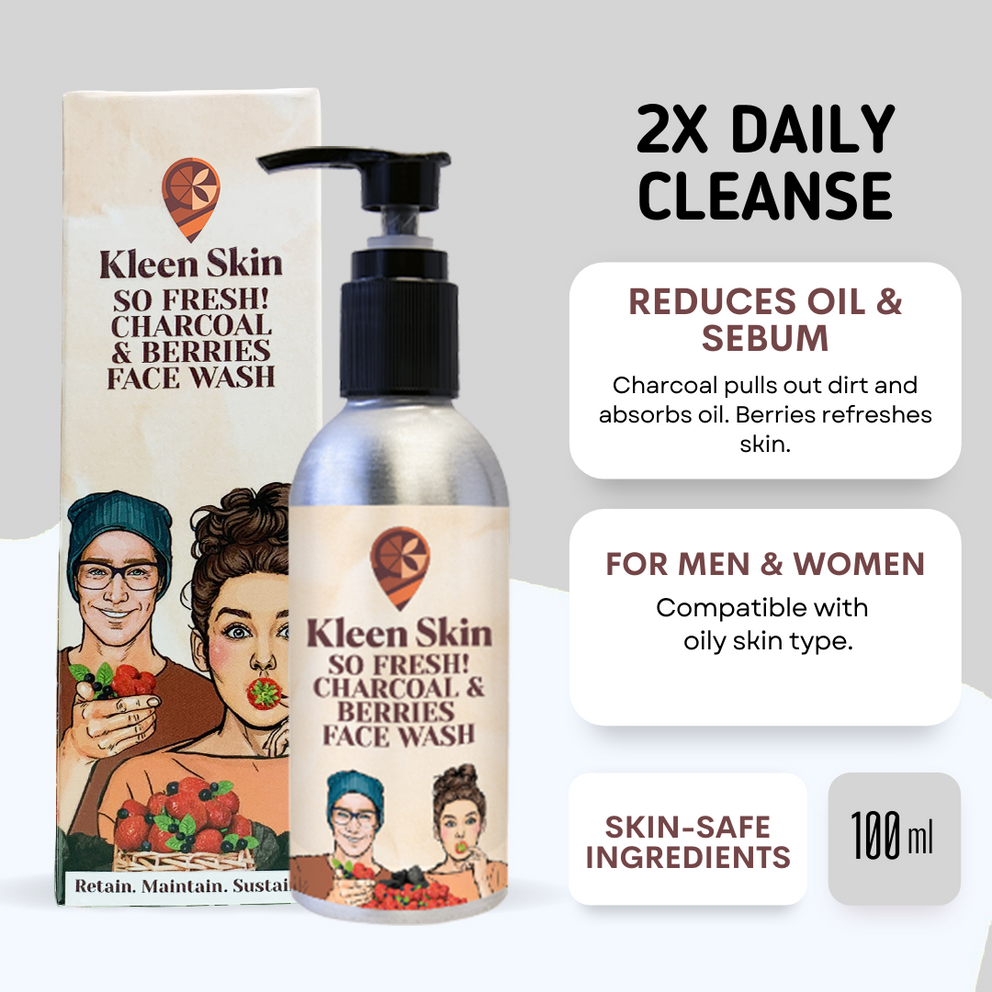 Charcoal & Berries Face Was...
Rs. 399.00
Rs. 500.00
Do you struggle with your skin feeling oily and sweaty all the time? We've got your back! Introducing our Charcoal & Berries Face Wash, expertly designed to absorb excess oil, refresh your skin and provide the ideal solution for oily skin. Say hi to balanced, refreshed skin that stays comfortably matte throughout the day. ✔ Suitable for all skin types✔ For men and women✔ Recommended for ages 15 and above This Charcoal & Berries Face Wash: ✔ Can be used every day for a refreshing and detoxifying cleanse✔ Removes impurities and absorbs excess oil after every wash✔ Gentle, safe on the skin, ensuring it is not drying or harsh✔ Infused with berry extracts for 4x added antioxidant benefits